28 DE ABRIL EN EL PEPSI CENTER, CDMX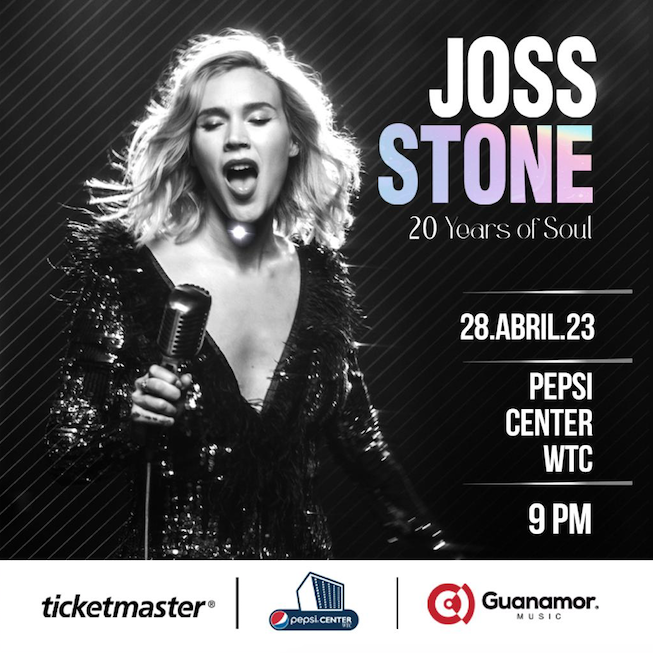 Joss Stone, la destacada cantante y compositora inglesa de soul, R&B y blues, famosa por su expresiva y emotiva voz de mezzo-soprano, llega a al escenario del Pepsi Center WTC en la Ciudad de México, con su nueva gira "20 Years of Soul", el día 28 de Abril del 2023 a las 21:00 hrs.
La gira "20 Years of Soul", celebra las dos décadas del lanzamiento de su álbum debut con ventas platino The Soul Sessions.

La venta de boletos para el concierto en el Pepsi Center WTC está disponible en Ticketmaster o en las taquillas del Pepsi Center WTC.

El costo de los boletos es de $700 pesos hasta los $2,000 pesos mexicanos.
¡No te la pierdas!