It was early in 2019 and Iced Earth was on long term hiatus and Brent had just finished recording the drum tracks for the last Demons & Wizards release. After decades of touring and living the life Brent had decided that he needed to step back and take a break.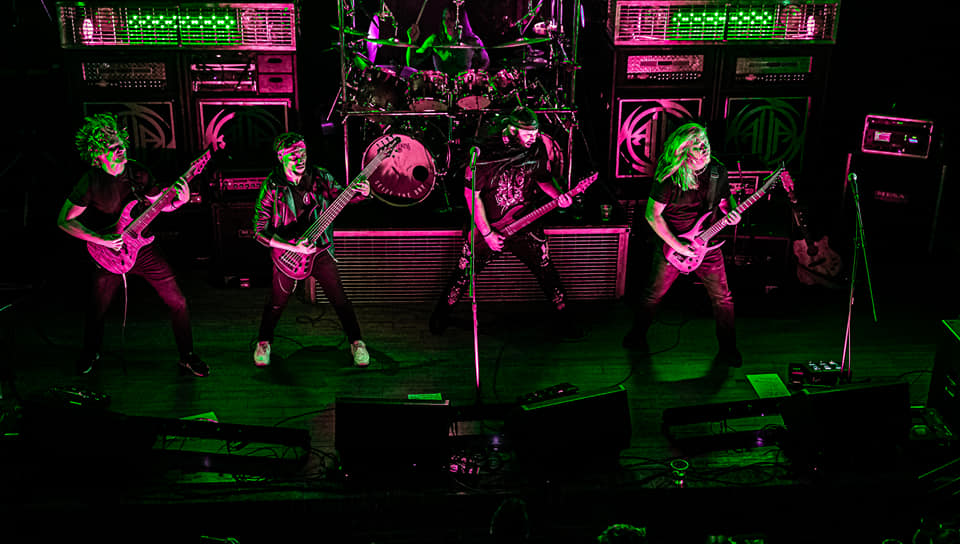 He was dealing with both personal and health issues and he wanted to take a break to get his mind, body and spirit healthy again. It was at this point that Brent was talking with his long time friend and his former manager Rich Brown. The one thing Brent knew was that when he did come back he wanted to start his own band. One that he could build from the ground up.
So Brent and Rich were talking and Rich made a promise that when Brent was ready they would work on building something together and that they would start with a great vocalist that would blow people away. Fast forward towards the end of 2019 and Brent tells Rich he is healthy and ready to go.
So the search for the singer began. Thinking this would take a while they were both ready to take as much time as they needed, which is why Brent was so surprised that within 2 days Rich calls him and tells him I have the guy. You might call it destiny but a video had popped up of this guy singing live and Rich could not believe what he was hearing. After searching more video of this mind blowing singer Rich sent the first video to Brent and in Brent's typical laid back way he just says "ya I think we can do something with that" That video and voice was Eric Barrios. A message was sent to Eric and after a few tries and having to convince him that yes this is really Brent Smedley.
A meeting was set up between the 2 guys and after one open mic jam Out Of Darkness was born. The band recently added guitarist Bill Staley !